So after I told you in my previous post my Xbox has joined the legions that have developed the demonic red ring of death I decided I should try out the "towel trick" to get rid of those nasty red lights and get myself playing halo again.
First off we get the Xbox ready by removing the hard drive and taking it into the kitchen so in case something does go wrong I'm not going to damage anything and it's close to a water source. You may also notice from the first picture how dirty my Xbox looks, I think it's his age maybe I'll give him a good clean when I'm finished.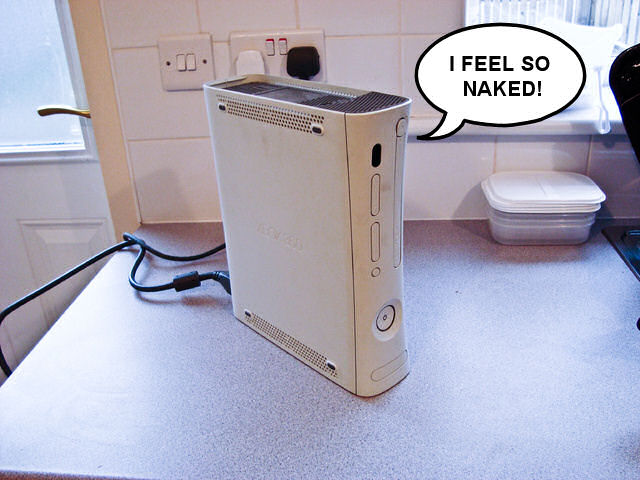 The next step is to lay out the towels and wrap the Xbox up nice and snugly, it's probably best if you turn it on before you start wrapping it up, otherwise you'll be fumbling around to find the power button later on. Make sure to have everything wrapped up snug and tight so none of that warm air can escape.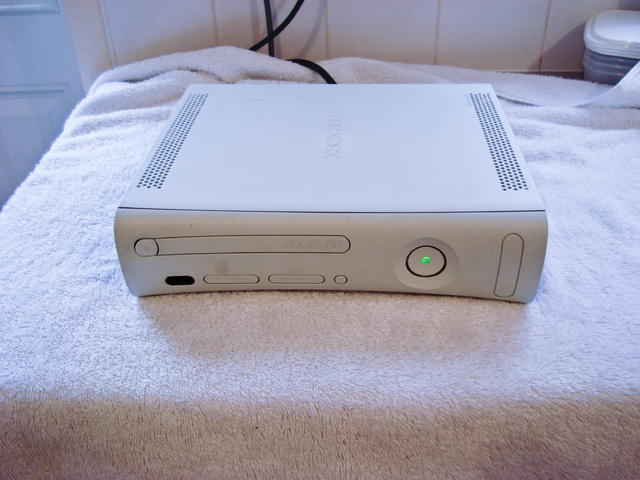 As you can see I chose 2 white bath sheets, these were chosen because of their softness, I wanted the little bugger to be comfy. After you have wrapped it up all snug and warm leave to simmer for around 25 minutes you should be able to feel the Xbox getting all hot and steamy under the towel.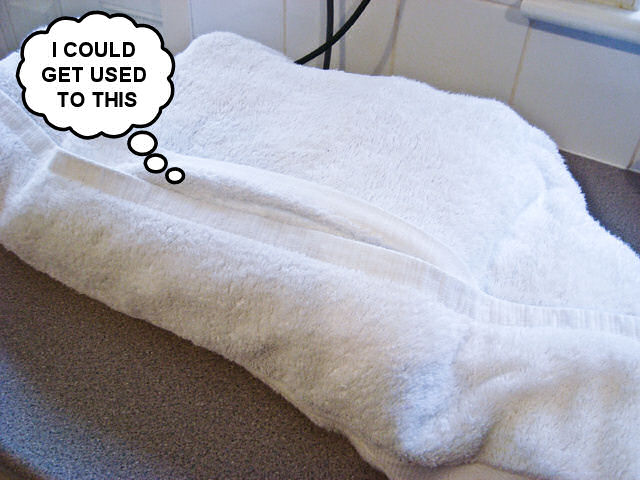 Once it has cooked in it's own juices for 25 minutes or so unwrap the little blighter and leave to cool for a little while, I put mine in the fridge for a slightly more rapid cooling effect and because it makes a good photo op 😀
Once cooled (or chilled) you should now be able to switch the Xbox on and start playing your favourite games once more. And what do you know it only worked a treat 🙂
Supposedly this is only a temporary fix so I think my next project will be to get one of those X-Clamp repair kits and try and fix it for good. It will be nice to have a working launch console in a few years, one that I have have formed a relationship with, one which has been in my fridge and one which I will have lovingly taken apart and put back together again.